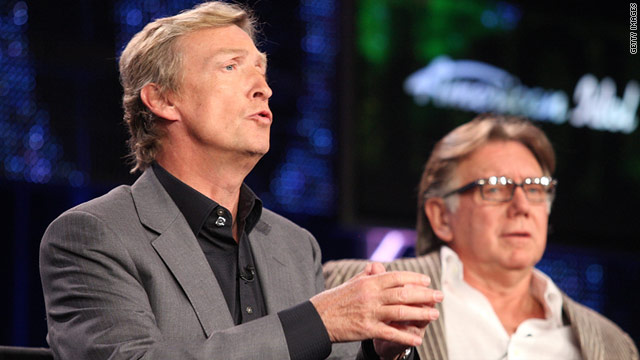 Facebook users soon could become the power brokers in who becomes the next Kelly Clarkson or Carrie Underwood.
"American Idol," Fox's massively popular TV singing contest, will be adding online voting next week, according to a news release. Voters will use their Facebook profiles to log in to a designated voting page on the "American Idol" website.
"We have been wanting to do online voting for several years, and now Facebook has offered us a secure solution and we are ready to go," said Simon Fuller, the show's creator. "The show has always involved a high level of engagement with its viewers through texting and phone voting, and it's great to expand on this tradition."
The online system will begin after Tuesday's episode.
People will still be able to vote for their favorite singers via text message or voice call.
Fans will be able to vote up to 50 times from each Facebook account, according to the release.
That could be a major shift in how results are tallied. As Jackie Cohen at the All Facebook blog notes, only the most rabid "Idol" fans are texting or calling in anywhere near 50 times.
"Adding Facebook voting would likely foster more participation in the voting. It certainly makes sense for 'American Idol' to limit each viewer to a maximum of 50 votes per show, but that could be more voting than most fans can achieve via telephone," Cohen wrote.
The Facebook report had been tipped off in reports by Entertainment Weekly and other media outlets. Earlier this week, executive producer Nigel Lythgoe told the Atlanta Journal-Constitution's Rodney Ho that online voting will be added this season.
Tech-news blog Mashable (a CNN partner) notes that viewers last season could use a Facebook app, "Idol Fanatic," to call in votes. The app used the Ribbit online telephone service, but has apparently now been shut down.
According to leaks reported by People magazine, "X Factor," the upcoming talent show to be hosted by former "Idol" judge Simon Cowell, also plans to introduce Facebook voting.